News
Glastechnik receives innovation voucher from Thüringer Aufbaubank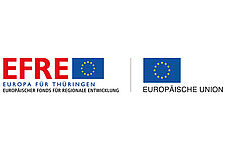 Precision glass tubes find application in several areas. The glass technology Kirste KG has many years of know-how for the internal calibration of precision glass tubes. The external calibration can only by mechanical cold process, such. B. loops or expensive thermal processes.

Glastechnik Kirste KG is carrying out a feasibility study for R & D trailers "Implementations for the external calibration of glass tubes and cylinders".

The aim and content of the Feasibility Study is to research and discuss covert practices that enable CNC machining of pipe surface surfaces. It is also necessary to analyze and evaluate the extent to which a newly developed proprietary method for internal calibration can be further developed.

The Feasibility Study is being funded under the RTI Directive with an innovation voucher from Thüringer Aufbaubank.


Note
Funded by the Free State of Thuringia from funds of the European Social Fund.
---